Finding Out the Best Extracurricular Options at International School Jakarta Barat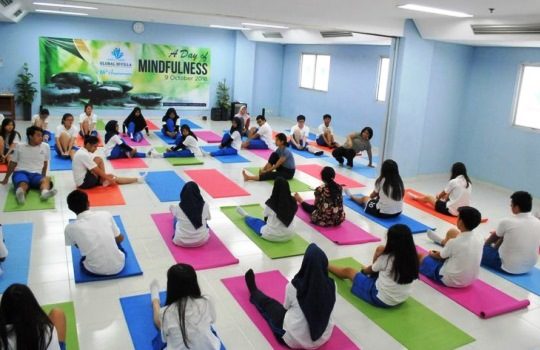 You may be surprised to learn that there are many types of extracurricular activities to choose from at school for your child. With options ranging from hobby-based clubs to competitive programs, you can find programs for almost any type of child at the international school in Jakarta Barat. Below are examples of the extracurricular activities Global Sevilla has to offer.
Extracurricular Options that can be followed at Global Sevilla
1. Dramatic Arts
Theater and dance are among the popular extracurricular activities found in almost every school. Many schools host plays and performances that students can participate in. Likewise, with Global Sevilla, this school offers drama arts extracurricular activities so that students who like stage art can participate but cannot be shown to help make or make costumes.
Some children who excel in performing arts can take advantage of extracurriculars as a means to grow into professional actors, comedians, or other artists. But more of these activities will build confidence, develop friendships, and continue to participate in the theater community or group as they grow up.
2. Music
Bands and choirs are also popular extracurricular activities of choice at many schools, including Global Sevilla. Children can also get special abilities in music if they follow this extracurricular at international school Jakarta Barat r. Children who learn musical instruments well can have a positive impact on their academic development.
3. Academic Club (Mathematics, Chess, Debate, etc.)
Competitive clubs or teams are formed around academic subjects, such as math, English, etc. Children who are intellectually inquisitive may enjoy exploring the topics they learn in class more. Some of the academic clubs that Global Sevilla tends to offer to students are Math Club, Chess Club, Debate Club, etc.
4. Student Government
The student government at Global Sevilla is available from primary school to secondary level. Children elected to student councils are empowered to make decisions about important events for the student body and sometimes properly consider school policy. If your child has shown an interest in leadership or politics, then they can choose a career in that field.
5. Student Media
Every school has a student newspaper, literary magazine, yearbook, school news broadcast, film club, and more. This also applies to the International School Jakarta Barat with extracurricular activities in the form of journalism. For students who are interested in this field, they can participate in after-school activities to develop new skills.
By doing extracurricular activities, a child can develop various kinds of abilities. This includes expanding his social circle, developing new skills, and becoming a better problem solver. That is why Global Sevilla provides after-school activities with adequate facilities. Extracurricular activities will provide benefits for students to support future careers and academics.